Message From
Our Principal
As Principal of St. Catherine's Vocational School, it gives me great pleasure to welcome you to our school website. This site contains detailed information about our school and I hope it will also give you an insight into our happy, dynamic and caring school community. Students at St. Catherine's are educated in an environment where respect is the core value. As our world changes, the need for respect, honesty, kindness and courage remain and here at St. Catherine's we work to ensure students leave our care with the best preparation for life that we can impart.
Our committed and capable staff deliver a quality education across all aspects of school life; curricular, co-curricular and extra curricular. Our inclusive school allows students to grow both personally and academically. We encourage persistence in the pursuit of excellence. Our aim is to have all students reach their full potential.
The community that is St. Catherine's Vocational School works together to create a vibrant, warm and welcoming atmosphere in which all students thrive. I look forward to welcoming you to St. Catherine's Vocational School to experience it for yourself and to see the multitude of activities that go on in the school on a daily basis.
Ms. Anne Marie Luby
School Principal
Our Mission
What We Stand For
St. Catherine's Vocational School seeks to achieve a safe, respectful learning and working environment so that participants can achieve their full potential in partnership with relevant agencies.
Our Programmes
We Are Providing an Environment for Our Students to Grow & Excel
St. Catherine's Vocational School is one of sixteen second-level schools administered by the Donegal Education and Training Board. Programmes on offer include, Junior Certificate, Leaving Certificate Vocational Programme, Transition Year, Nursing Studies,  Early Childhood Care 
and Education 
FETAC Level 5.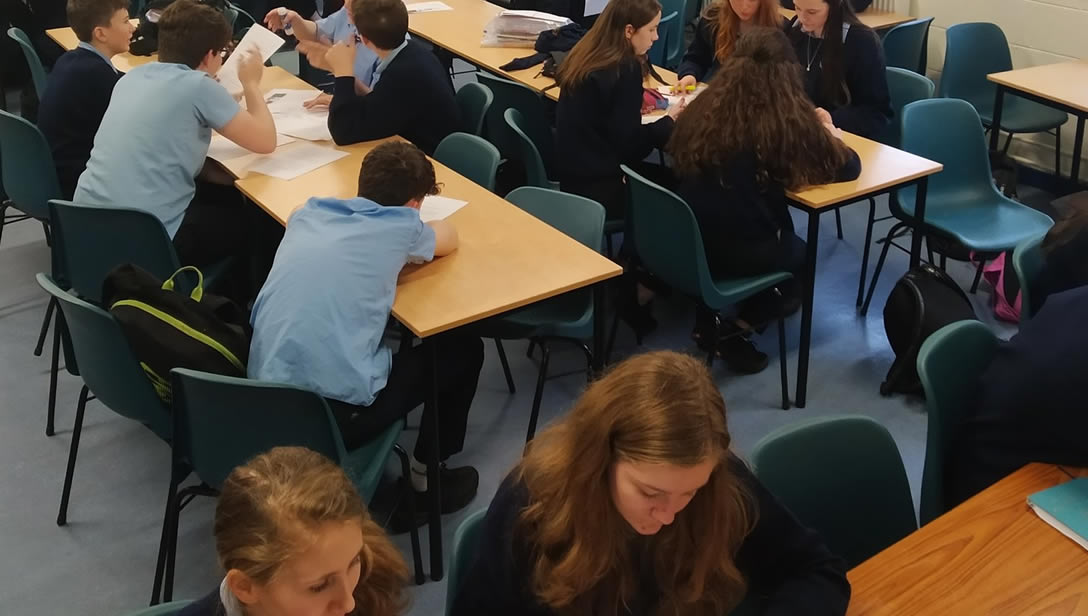 Student Council
St Catherine's Vocational School Student Council 2019-2020
Students are selected by their peers to represent them on the Student Council each year.